Welcome... Didn't expect to see me so soon? Did you not read yesterday's post? Well I'm here to stay.
Awards season is in full swing and this means one thing.... Dresses.
A perfect chance for me to drool over the amazing hairstyles and arm candy that the women bring as their dates too. So I got to thinking as I scrolled the pages of Daily Mail online (do not judge me) which fashionistas I love. The following ladies are, in my eyes, modern fashion icons. When they dress to impress they make your draw drop, like the Audrey, Grace, Sophia and Elizabeth of our day.
Jennifer Lopez
Image courtesy of www.justjared.com



How is this woman old enough to be my mother?

A figure to die for after carrying twins, skin looks as smooth as a baby's bottom, and her hair...

swoon

. Dressed here in a Zuhair Murad floor length dress at this years Golden Globes. Well done J.Lo. My how she has moved on from the Love Don't Cost a Thing big hooped earring days.
Jessica Alba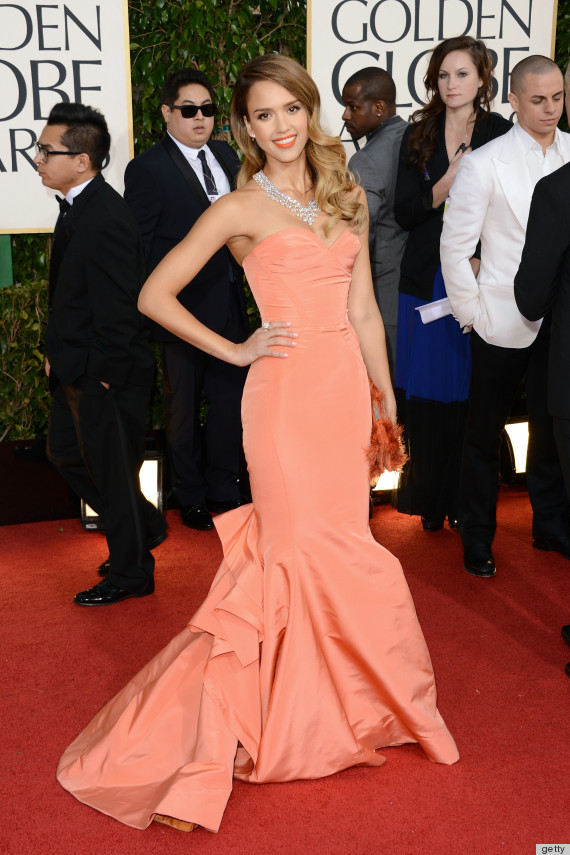 Image courtesy if huffingtonpost.com
Motherhood certainly agrees with this beauty too. Who remembers Never Been Kissed and Dark Angel? Ok, so the 90s weren't good for anybody but as Jessica climbed up to A List so did her style. This Oscar de la Renta gown compliments her complexion, those diamonds help too.
Michelle Obama
Image courtesy of fabsugar.com
Thrown into the spotlight since her husband became President of the United States in 2008, everyone seems to be watching what his policies are and what this woman is wearing. She oozes charisma and style for a woman of nearly 50, favouring designers Isabel Toledo, Thakoon and Naeem Khan.
Image courtesy of youralmostalice.blogspot.com
I posted about this beauty yesterday, whether as playing Serena in Gossip Girl or just being herself she knows how to dazzle us with more than that huge rock from Mr Reynolds.
Olivia Palermo
Image courtesy of blog.forever21.com
She may have an awful personality, you know what I'm talking about if you watched The City, but what she lacks in charm, she makes up for in style. Her beautiful boyfriend Johannes Huebl is a fabulous dresser too. They may be the best dressed couple on the planet.
Image courtesy of thefabguide.com
If you hadn't guessed this already, I just LOVE LC. If her personality doesn't win you over, her understated style will do. She has now branched out from the reality star label by creating her own clothing line. It's been nice to watch her go from beach chick to red carpet chic as she has matured from her Laguna Beach days. Looks like
she learned a tip a two
working at Teen Vogue and People's Revolution.
Victoria Beckham
Image courtesy of aprettierplace.net
No list would be complete without my one time favourite Spice Girl, Posh. She may rarely smile, but who needs to smile when you have that much money in the bank, a beautiful family and have made a name for yourself as a respectable designer. Go on VB crack one once in a while. She brought the little black dress into the spotlight in the 90s, and is continuing to shine with her amazing line. Her kids are gorgeous too.
Who do you admire?
x